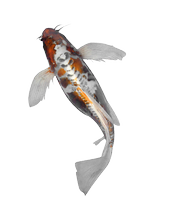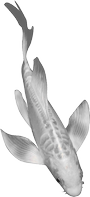 Do you want to find Butterfly Koi for sale in the US? We can help you locate a Butterfly Koi dealer near you. During the Koi season we have major dealers, with a lot of experience, who can help you select the best Long Fin Koi for your pond. If we can't find a Butterfly Koi dealer, in your area, you can order Butterfly Koi directly from Blackwater Creek Koi Farms and we will ship Koi Fish right to your door. Not sure what to get? Learn about Butterfly Koi Fish here.You can choose Butterfly Koi from one of our many Koi stocking packages or pick out the type of fish you are looking for from our "Butterfly Koi category". We also have Standard fin Koi.
Blackwater Creek Koi Farms Inc. offers the best Koi for sale, online, in the USA. We grow the best quality Butterfly Koi fish. Butterfly Koi or Longfin Koi all originally bred from champion Japanese Koi stocks! When buying Butterfly Koi produced at one of our three, Bio Secure, Koi farms you will receive healthy American bred and raised Koi. We ship year round, in the most popular sizes and varieties for your Koi pond. We also breed some amazing Specialty Goldfish.
We are sure you will love our Butterfly Koi that we feature in our online store. Check out our Fish Koi store and our Specialty Goldfish store. The selection of fish from our Koi farms will be sure to satisfy whatever you may be looking for. We look forward to serving you. Browse around our main web site to find that perfect Koi fish for your for that Koi Tattoo you want to get… Our web site is packed with lots of information about Koi, Koi meaning and the history of Koi.
Have a question about our Butterfly Koi for sale, want some free expert help selecting the perfect fish or answer a Koi or Koi pond question? Now, that help is just a few clicks away!
Check out the"Live Chat" feature in our online Koi Store.
Not only do we grow the best Koi Fish and Specialty Goldfish around we formulate and manufacture a complete variety of Koi Foods. To learn more about our complete line of Food for Koi click here.
For
And to visit our main web-site just click the
green button ^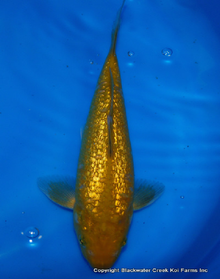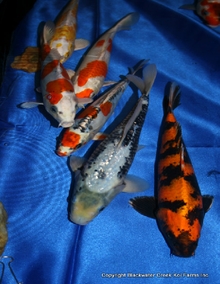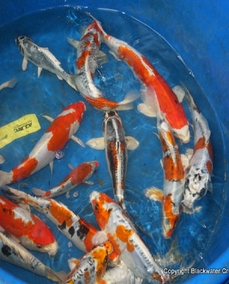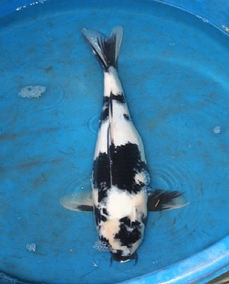 E-mail: sales@koisale.com